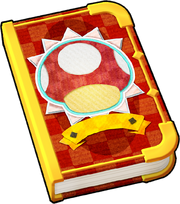 Paper Mario Universe is a universe where all of the paper characters live, it is located inside a mystical book.
Known Paper Characters
Paper Elise
Paper Kirito
Paper Felicia
Paper Kyoko Toshino
Paper Nodoka Haramura
Paper Forrest
Paper Honoka Kousaka
Paper Kotori Minami
Paper Umi Sonoda
Paper Hanayo Koizumi
Paper Rin Hoshizora
Paper Maki Nishikino
Paper Eli Ayase
Paper Nozomi Toujou
Paper Nico Yazawa
Paper Chika Takami
Paper Riko Sakurauchi
Paper You Watanabe
Paper Ruby Kurosawa
Paper Yoshiko Tsushima
Paper Hanamaru Kunikida
Paper Dia Kurosawa
Paper Mari Ohara
Paper Kanan Matsuura
Paper Yui Hirasawa
Paper Ritsu Tainaka
Paper Mio Akiyama
Paper Tsumugi Kotobuki
Paper Azusa Nakano
Ad blocker interference detected!
Wikia is a free-to-use site that makes money from advertising. We have a modified experience for viewers using ad blockers

Wikia is not accessible if you've made further modifications. Remove the custom ad blocker rule(s) and the page will load as expected.